Since I'm all moving into a new place with my husband, we've been decorating it up a bit and getting a few new household items! One of those items we're looking for, but had quite a hard time settling on, was a set of nice placemats. Naturally I turned to Etsy and was charmed to find these cute ones!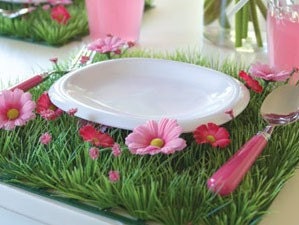 So sweet!! Would I ever use these grass and flower placemats from SassyAlice? NO, but they're cute and hilarious!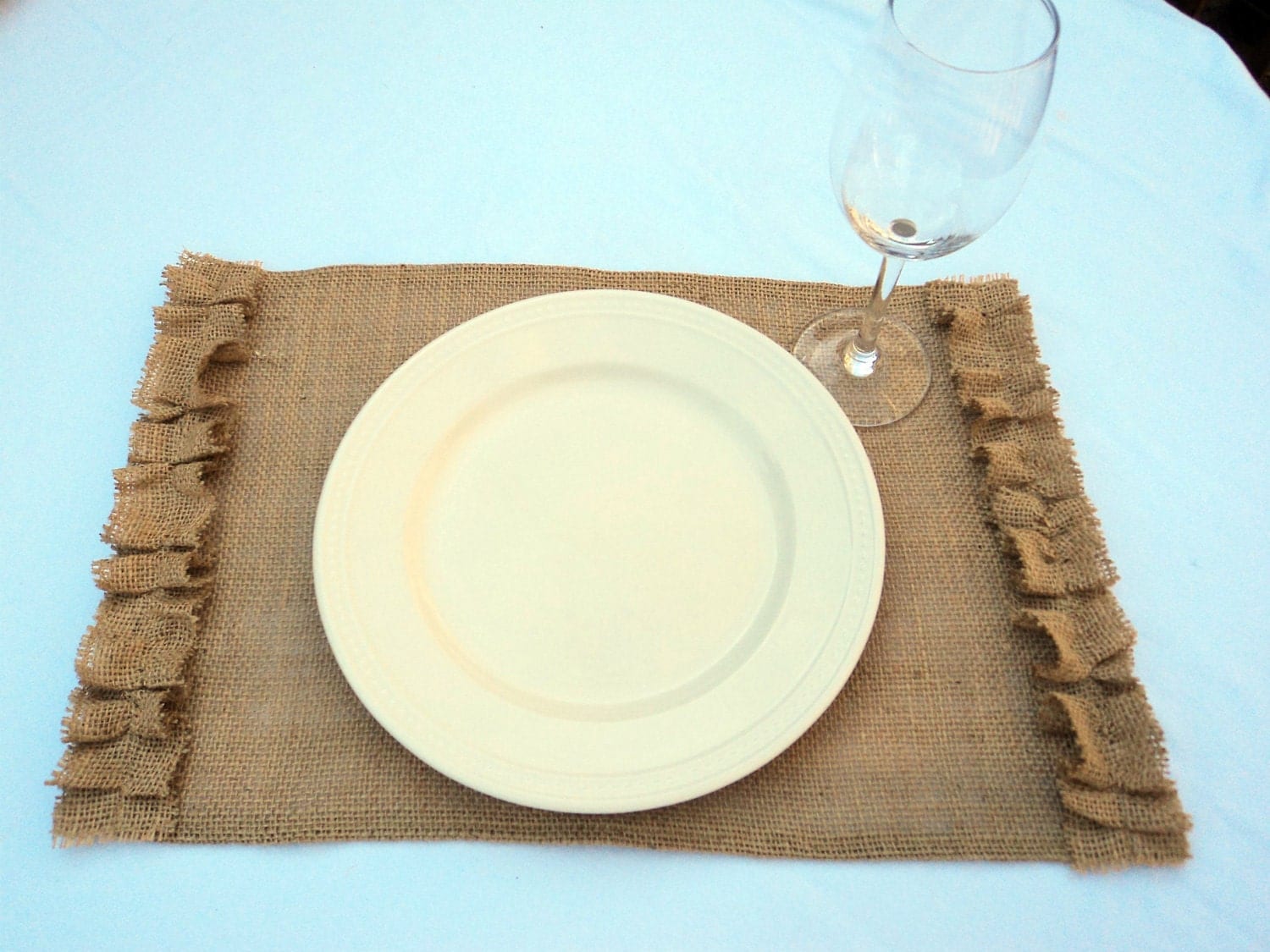 A little bit more practical, these burlap placemats from ruffleddaisy are rustic and pretty.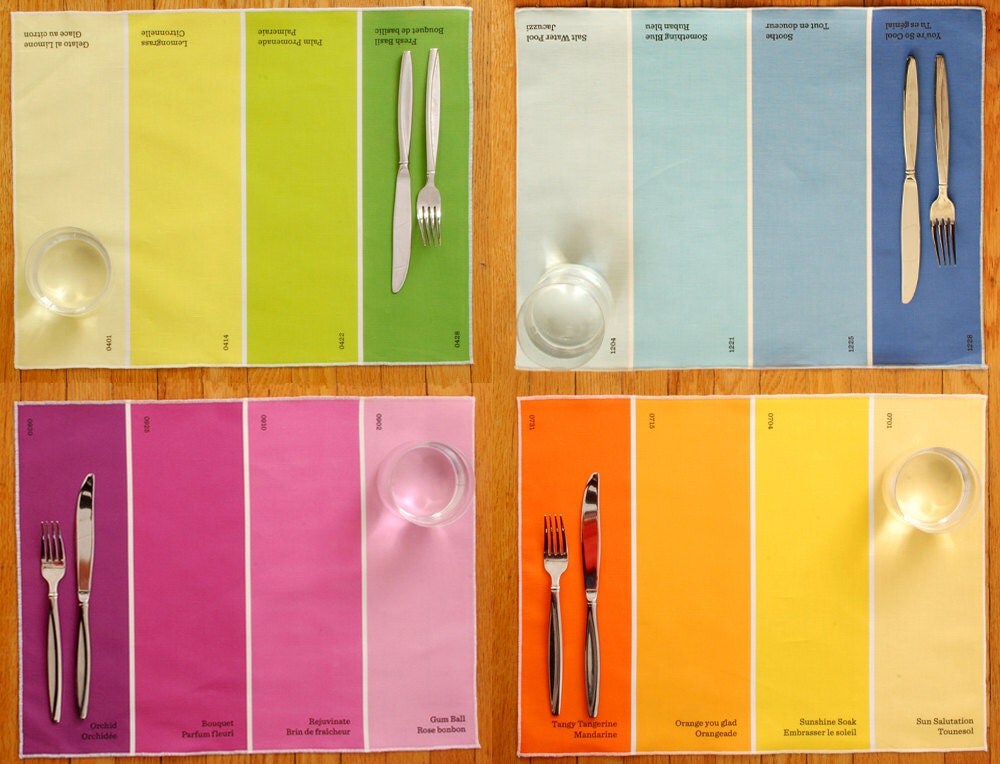 I thought these placemats from avrilloreti made out of paint chips was a great colourful idea!
So I ended up not getting any of these, and we settled on some plain acacia wooden ones. Not as quirky as these perhaps...