At last, it's time to announce the winners in my February giveaway!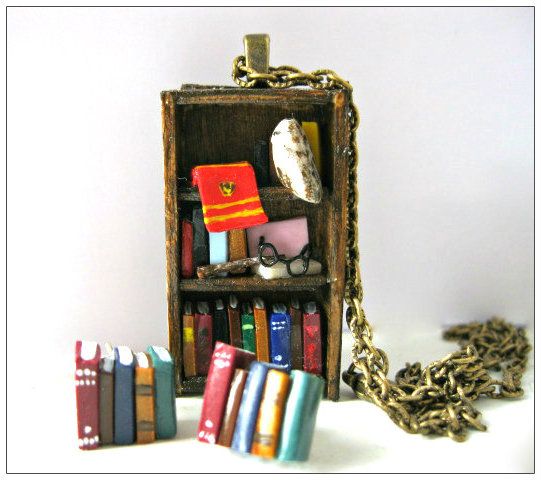 These will soon be on their way to a good home!
Thank you to everyone who entered, and if you didn't win please don't
be discouraged - I'm starting my March giveaway in a few days, and the
prize will be a brand new bookshelf necklace I will be unveiling at
the same time!!! (woooo mysterious!)
*drumroll* So, the winner of the second prize in my giveaway, who was
selected at random by Rafflecopter is...
***Ashleigh A.!***
Congratulations! You win a pair of book stud earrings :)
*bigger drumroll* ...and the grand prize, of a Harry Potter Bookshelf
Necklace and matching book earrings goes to...
***
***
***Janne L.!***
***
***
Hooray! Congratulations! I'll be contacting you both shortly to let
you know you've won, and to request your address so I can send you
your prizes!!
Again, thanks so much to everyone who entered.
And again, if you didn't win, please stick around for my next giveaway
in a couple of days...!
Also, you can just go buy your own Harry Potter bookshelf necklace
from my Etsy shop!
a Rafflecopter giveaway