I found an amazing little item at a charity shop yesterday, and I've fallen in love: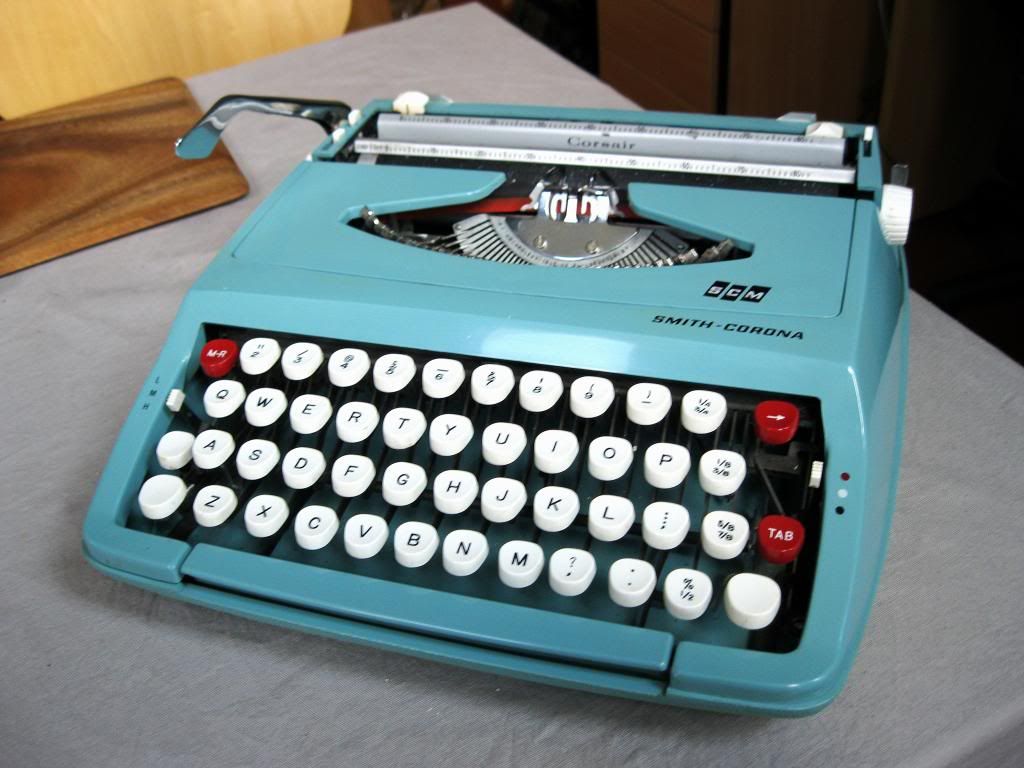 Isn't it beautiful? It's an old portable typewriter in the prettiest colour. I took it home and scrubbed it up and it looks really nice. I need to replace the ink tape, and the 'a' button is a bit sticky, but other than that is works great. I love how I can put on the lid, and it turns into a cute little case for carrying! And it doesn't use electricity like my parents' old typewriter did, so no cord to fiddle with or loud humming noises. Just an extremely satisfying 'clack clack ding'.
I did a bit of research on the model, which is a Smith-Corona Corsair, and this model was patented in 1963, and was made up until 1980. So it's from somewhere in that timeframe. It seemed to be a pretty popular and affordable model, so it's probably not the rarest of typewriters. I think I got a pretty good deal though, as I see one on ebay going for £50 and another on Etsy going for £250!!
I love this ad I found for it:
I wish only that I had a nice place to put it out to sit pretty - I don't have enough space in my tiny flat for it to be seen unfortunately, so into the closet it goes beside my also beloved sewing machine. One day I'll have my dedicated craft room, one day!