It's time for my next giveaway! This month I will be giving away my brand new Alice in Wonderland Bookshelf Necklace: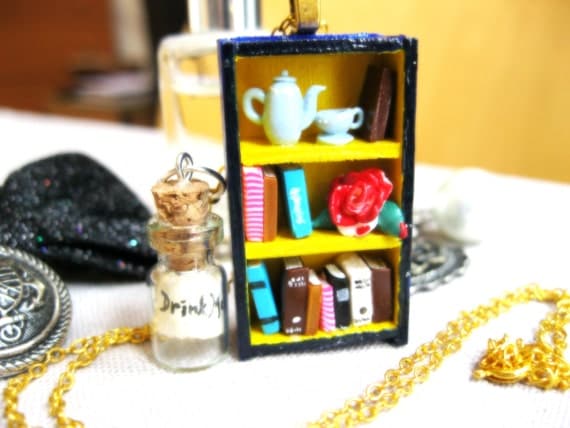 It features a light blue tea set on the top shelf, and a white rose (painted red) on the second. There is also a little bottle charm attached to the necklace that says 'Drink Me'! It is strung on an 18" gold chain.
For more pictures you can see it on my Etsy page here: https://www.etsy.com/listing/126678986/alice-in-wonderland-bookshelf-necklace?
Enter through Rafflecopter here:
a Rafflecopter giveaway
The contest closes on March 30th, and the winner will be announced on March 31st! Good luck!