I'm moved into the new flat back in Oxford now, and unpacking my beloved craft supplies! I didn't know I would miss my shop so much, and I can't wait until the grand reopening tomorrow. There are boxes everywhere, though I've created a bit of a clear space on the bedroom floor to sort out the soon-to-be Coryographies Crafty Corner in the new place!
Does it look like a business space?
This will have to do as a business space.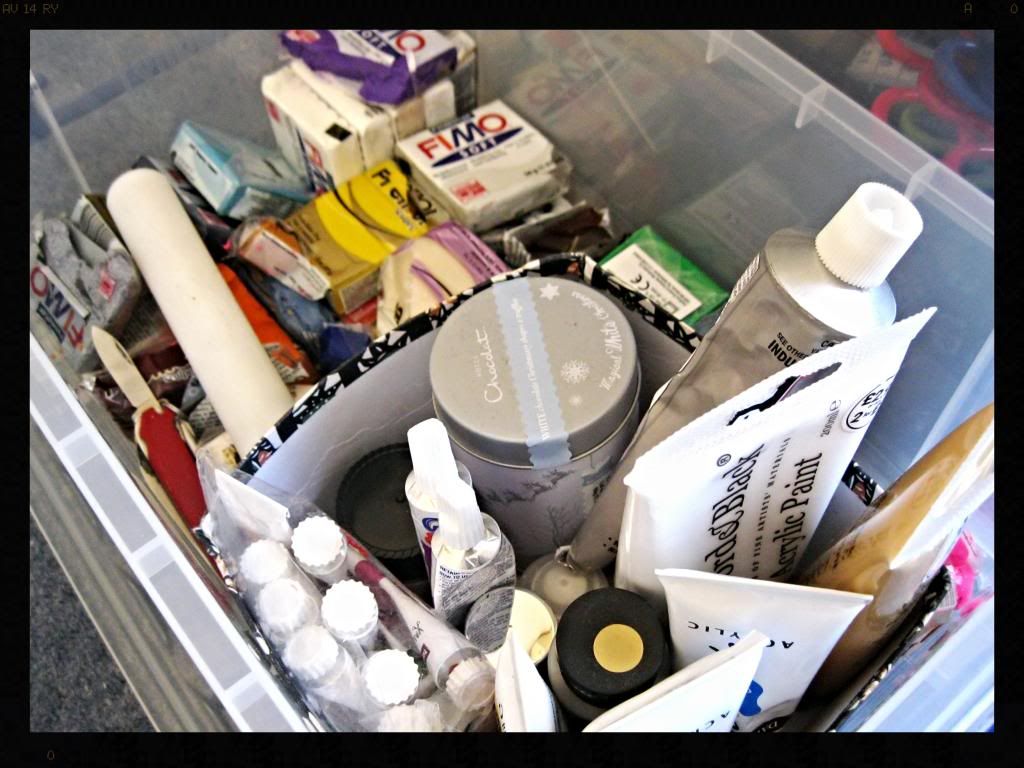 I didn't know I'd miss my lovely crafty supplies so much!
Above all though, it's been sooooooo nice to sit down and just play with polymer clay! Here's a sneak peak and what has been happening on my lap craft tray recently... some hints of Christmas!
Some Christmas and candy treats for the upcoming season!
Tomorrow is the big day, the grand unveiling... I'm ready!