My favourite item that I make for my shop are hands down my bookshelf necklaces!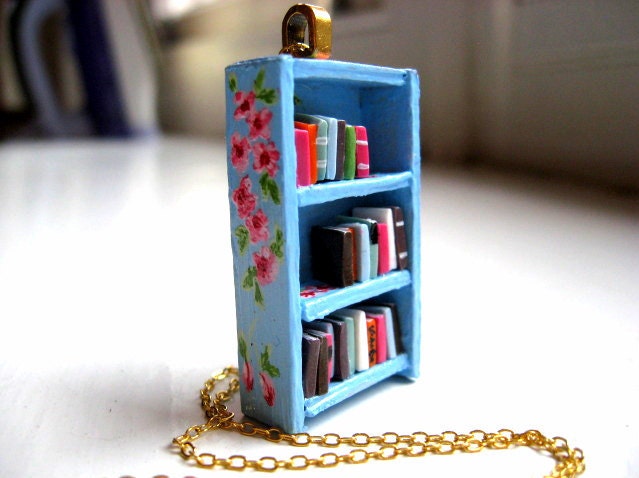 I've been able to make them for book lovers from the US, Australia, Finland, Belgium, Japan and more, and it's so fun to see where the people purchasing my items come from. I'm currently creating a map to see how many US states I have sold to... there are still a few more to go, come on Hawaiians!
My bookshelf necklaces are made from wood and polymer clay. There are quite a few steps that go into making one, and they tend to take a lot of time (and music, and sweets while I sand away!). I usually try to make 10 at a time, and finish them over 2 days. That is why they are made to order...!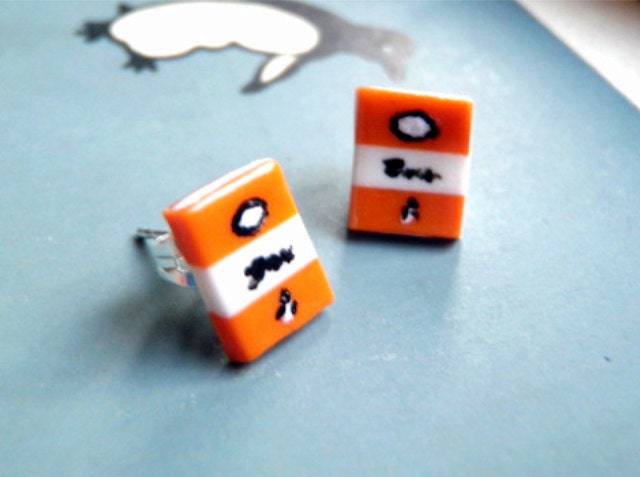 Recently I've added a new earring design: little studs that look like old Penguin books! They're very sweet, and made out of polymer clay painted with acrylics and varnished. The orange ones are the covers of fiction books - there are many other colours for the different genres of books, and recently made a pair for a customer who requested them in 'crime' green! They looked very sweet.
As I mentioned in the below post, I have some new bookshelf necklace design ideas that I plan to put up in the new year, including one for music lovers. Stay tuned!
Cory