In 2009 I finished my Masters degree in Palaeoanthropology and Palaeolithic Archaeology at University College London. I met my husband when I was on excavation in central Spain, and I'm looking forward to a conference in March in Kyoto, Japan, where I will get to present a poster I've collaborated on, on prehistoric hominids and their cognitive abilities. So when I'm not crafting, a lot of my life is taken up with archaeology!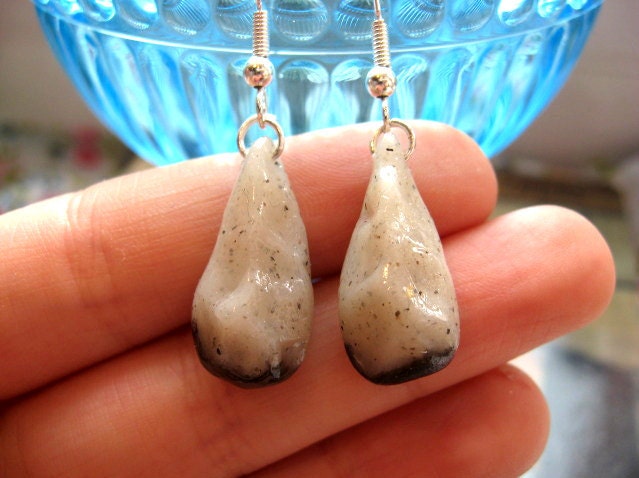 So when I saw I was getting a lot of Etsy hits from the Smithsonian online magazine, I was thrilled to see my
Stone Tool Earrings
featured in their article on
Hominid Gifts for the Holidays
!
The matching ring and necklace have sold, but the earrings are still there! What a nice Christmas surprise to be somehow associated with the Smithsonian... even if it's not to do with my research!!
Cory