This month is the month of Coryographies' first giveaway! And in following the tea theme, the prize will be a lovely package of my tea items: a
Tea Shop Bookshelf Necklace
and matching
Teapot Earrings
!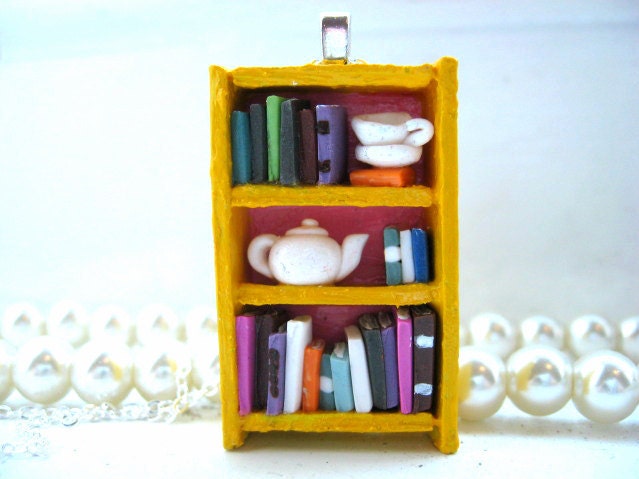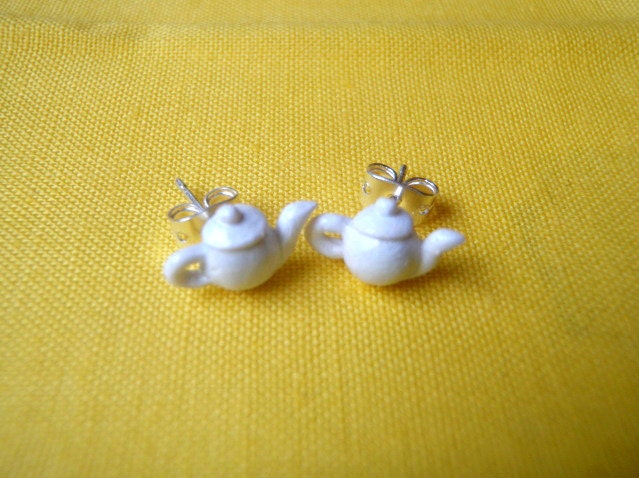 One winner will be selected very officially from my upturned cloche hat:
The way to enter: there are three ways to enter your name in the prize draw! Do all three and get your name in the draw three times!
The first way is to follow my blog. The second is to
follow my Facebook page
. The third is to
follow me on Twitter
(@Coryographies)!
Do one, two or all of these, and then comment on this post saying which ones you voted by!
Make sure you let me know which ones you voted by, so I know how many times to enter you in the draw. If you're already following one of these, it counts in the current draw as a vote - just mention to me which of these three voting methods applies to you, and your name will go in my magic hat!
You can enter the draw until midnight GMT on Sunday, March 25th - I will draw the winner and notify them on the 26th! Check back here on the 26th to see who won, along with some riveting pictures of the prize draw, though I will notify you myself if it's you to make sure you're aware and so I can get your address to post your prize :)
Good luck!
P.S. You can be from anywhere in the world and I'll pay postage to send it to you... I wont make you pay to get your prize or anything ;)