It's now the time to announce the winner of my third blog giveaway!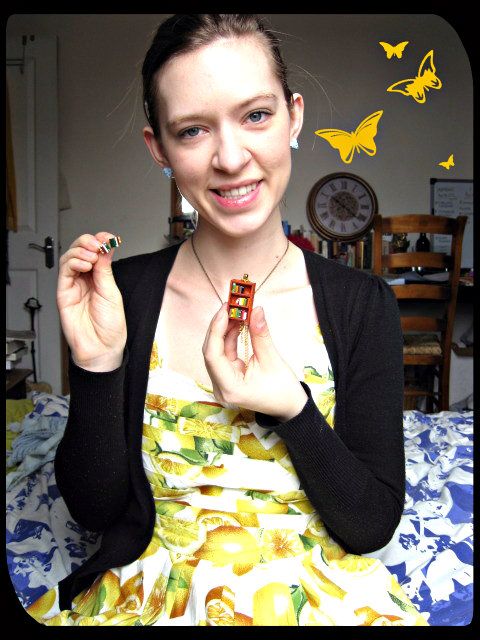 The winner will recieve my Maple Bookshelf Necklace and a pair of book stud earrings, pictured right! It looks like I'm wearing the prize necklace, but it's actually just blocking out my own bookshelf necklace...!
In all, 14 individuals voted, with a total of 27 entries! So good odds all around. But I could only draw one winner...
As always I made the draw from my magic hat, where everyone's entry was entered on a slip of paper - the more entries you made, the more slips of paper had your name!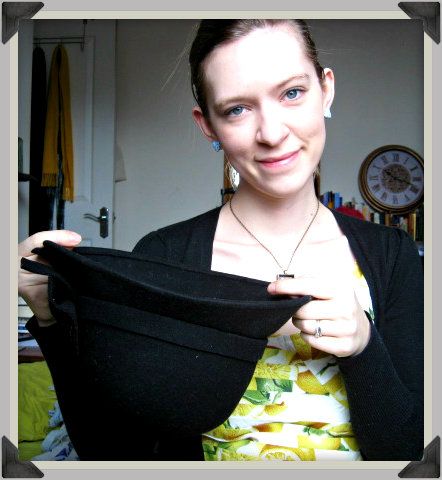 So in they went and I pulled out the name, and the winner is... Anna from
Classically Romantic
! This is exciting, Anna is from Minnesota and has a beautiful shop on Etsy full of really nice vintage themed jewellery.
I'll now be getting in contact with Anna and will post her her prize! I hope she likes it :)
Thanks to everyone who entered... you can enter all of my giveaways and hopefully you'll win next time! I'll see if I can squeeze in doing another one before I leave, as I'll be in France from the second half of July to the first half of August. We'll see!!
As an aside, I've had the most frustrating time trying to align the photos. It's the most annoying thing about Blogger, ARGHHH!!! :p