Battenburg is the most delicious of the tea time treats in my opinion. I'd never heard of it until I moved the the UK - it's a pink and yellow sponge cake, with jam between the layers, wrapped in marzipan. Genious! Extrememly sweet, but I have a sweet tooth to match it.
I tried my hand at making this yummy treat out of polymer clay, and this is the result: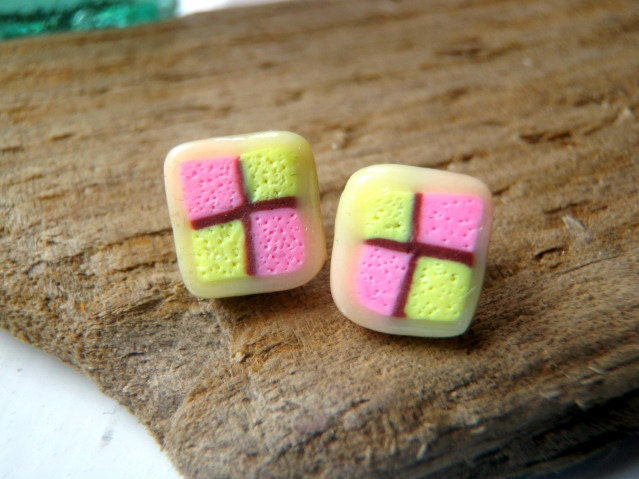 Yummm! Makes me want to put the kettle on and have a break...