I've had a go at making some of the tiny teapots I make for my
Teapot Bookshelf Necklace
into teapot earrings. Here is the result: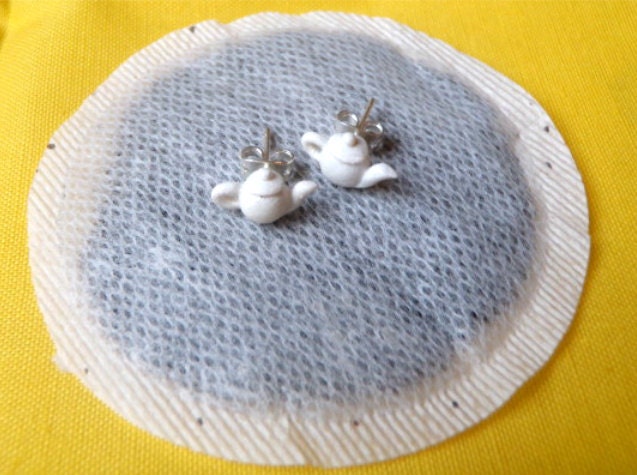 Cute, no? I immediately made two pairs because I wanted one for myself ;) They're not too hard to make, although they're a bit fiddly and it's hard to get them looking the same, so I priced them at £5 in my Etsy shop. Not too bad I think!
I think I'll try making them in a few other colours, such as red and maybe light blue, or painted white and blue...? Maybe some polka dotted ones?