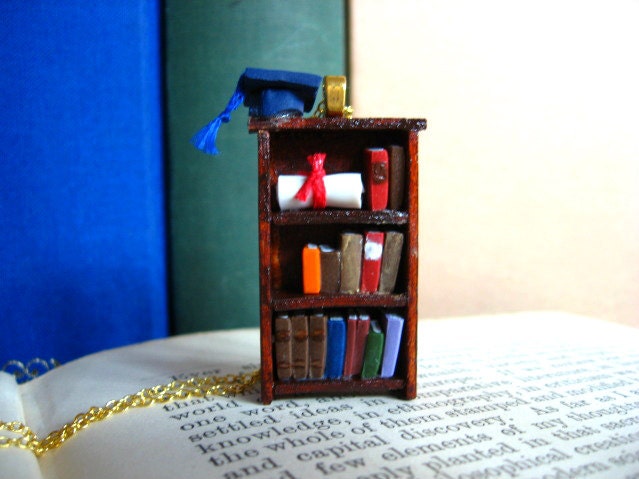 Graduation Bookshelf Necklace, £30
A new bookshelf necklace! I thought it would be sweet to have a little bookshelf necklace to commemorate someone's graduation. I made the necklace complete with a mortarboard sitting on the top, as well as a graduation certificate on the top shelf tied up with a red piece of string. Very cute, very academic! I nice little gift to give to that person who has been working so hard all these years... or who, perhaps, is about to embark out on that degree and you want to give them a gift that reminds them of their goal!!
It's been a few years since I graduated, and I'm desperate to return and do my PhD... perhaps that's why this theme has spring up! I want someone to have to purchase this necklace for me!!!